South Pasadena High School
Alumni Association - 1907-2020
In Memory
John Filmore Addoms Jr - Class Of 1943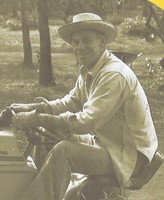 John F. Addoms, Jr (Jack) passed on November 5, 2011 at his home in Reno, Nevada. He is survived by his wife of 63 years, Barbara; his son John, daughter-in-law Michelle; his daughter Kristin Cobb, son-in-law Brad; his granddaughter Jacklyn Lynch, and great-grandson Jackson. He is also survived by his baby sister Marguerite (SPHS '52) and her husband Richard.
Born in San Diego on October 13, 1925, he grew up in South Pasadena, and married Barbara, his best friend's sister in 1948. Jack was a veteran of World War II and Korea, and obtained his degree in Engineering from the University of Southern California. Jack moved his family to Loomis, CA. in 1966, later moving to Penryn in 1973, and worked for Aerojet in Sacramento as an aerospace engineer for 30 years. In 2008, Jack and Barbara moved to Reno to be near their daughter.
Jack was cherished by family and friends and will be dearly missed.
Sacramento Bee, November 13, 2011