South Pasadena High School
Alumni Association - Classes of 1907-2020
In Memory
Harry Walter Shlaudeman - Class Of 1943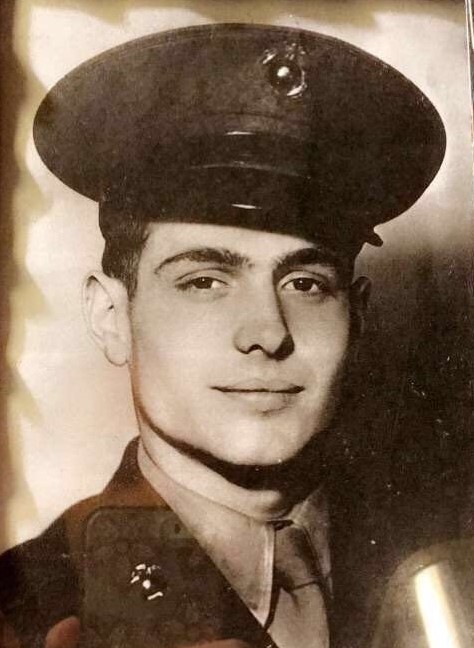 Harry Shlaudeman, 92, a retired Foreign Service officer and former Ambassador, Class of Career Minister, died on December 5, 2018 in San Luis Obispo, California, of congestive heart failure. Ambassador Shlaudeman was awarded the Presidential Medal of Freedom by George H W Bush in 1992 as "one of the most decorated and masterful Foreign Service officers" who "in almost four decades of service to eight Presidents, through international crises and war faced every challenge with personal bravery and professional skill."
Ambassador Shlaudeman was born on May 17, 1926, in Los Angeles and spent most of his early years with his parents, Karl and Florence, and his sister Marcia, in San Marino. He described his youth in Southern California as idyllic. At the age of 17, he enlisted in the US Marine Corps, shipping out to the Pacific theater in November 1944. After the war, Harry attended Stanford University, graduating with a BA in English Literature in 1952. While at Stanford, he reconnected with a classmate from South Pasadena-San Marino High School, Carol Dickey (SPHS '44) and they were married in 1948. Carol graduated from Stanford that same year and for the next four years was the breadwinner in the family while Harry pursued his degree. After graduating, Harry was a real estate salesman and property manager, a trainee at Union Bank, and a credit manager.
Feeling restless and experiencing the wanderlust that would follow him to the end of his life, he entered the Foreign Service in 1954 and was assigned to Barranquilla, Columbia. He had never heard of the place but with a month of Spanish language training and a short course on visa issuance, he left for Colombia in early 1955 to commence one of our country's most distinguished Latin American diplomatic careers. After Barranquilla, he served as a political officer in Bogota (1956-58), studied Bulgarian at the Foreign Service Language Institute in 1959, and went to Sofia, Bulgaria as Vice Consul (1960-62). Later in 1962 he was assigned to the embassy in the Dominican Republic as Chief Political Officer and in 1964 returned to the State Department as Dominican Desk Officer. Over the decades he served as the US Ambassador to Venezuela (1975-76), Peru (1977-80), Argentina (1980-83), Brazil (1986-89), and finally Nicaragua (1990-92) for which he came out of retirement at the personal request of President George HW Bush.
After Nicaragua, Harry retired with Carol, to a home in Washington, DC and then to San Luis Obispo. He loved golf and bought a home on the 18th fairway of the San Luis Obispo Country Club. In retirement, Harry continued his peripatetic ways, traveling with his closest golfing buddies to play the historic old courses of Northern Ireland and Scotland, cruising through the Baltic Sea to St Petersburg with Carol and checking out the icebergs and glaciers in Alaska. Harry was a passionate football fan, a season ticket holder with the Washington Redskins until the mid-2000s. He contributed generously to organizations that supported animal welfare, Stanford football, and retired Foreign Service officers. One year, he donated his Redskins season tickets to a Washington, DC animal shelter for their annual fundraiser. He also took pleasure in leaving food for the neighborhood's stray cats on his front deck.
Harry is survived by his three children: Karl (Shani Yuen), Katherine (Peter Sutherland), and Harry (Teresa), and two grandchildren, Gabrielle (SPHS '09) and Helena. He was predeceased by his wife Carol, in 2013.
Harry Shlaudeman's wanderlust never left him. In his last months, in deteriorating health, and as a 92nd birthday gift to himself, he arranged a solo train excursion for himself to the Western Canadian Rockies. It was his final adventure. He loved it all.