South Pasadena High School
Alumni Association - 1907-2020
In Memory
Keith MacLeod Harnish - Class Of 1944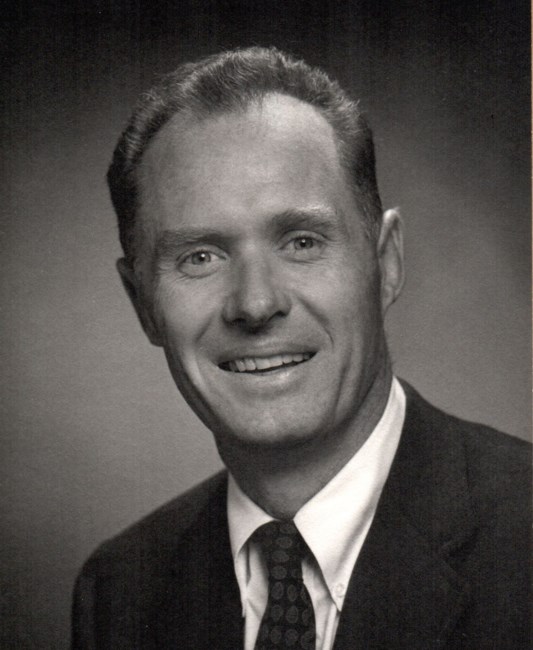 Keith MacLeod Harnish (April 27, 1926 - February 24, 2019), 92, of Paso Robles, California passed away at Heavenly Nursing Home. He was born in Pasadena to CP and Ina Harnish. He had one brother, Don Harnish (SPHS '41), three years older. Keith grew up in San Marino and went to South Pasadena High School where he loved playing football on the varsity team. After graduation he joined the US Navy and served in Hawaii, the China Sea, and Shanghai, China. After his two year term in the Navy, Keith entered Pomona College where he majored in Economics.
Following graduation, he joined the Fidelity and Deposit Company of Maryland in Los Angeles, a national bonding and insurance firm which underwrote surety bonds/guarantees for public construction projects such as dams, highways, and buildings. He later transferred to the company's Pacific Executive Office in San Francisco as Vice President overseeing the company's operations in the western states including Alaska and Hawaii. He was active in numerous surety and construction industry activities for many years.
Keith married Mary Antha Newport whom he met at Pomona College and they were married for 65 years. After 35 years with the F&D, Keith and Mary retired to live on their ranch in Paso Robles on which they grew barley and grazed cattle. An avid golfer from college days, Keith played golf regularly at the Paso Robles Golf Club. Keith and Mary were members of the Chalcedon Foundation, a Presbyterian Church.
Keith is survived by his wife, Mary Antha; their son, Donald, and daughter Catherine, of Paso Robles.
Kuehl-Nicolay Funeral Home, February 2019