South Pasadena High School
Alumni Association - 1907-2020
In Memory
Keith Leonard Stiles - Class Of 1944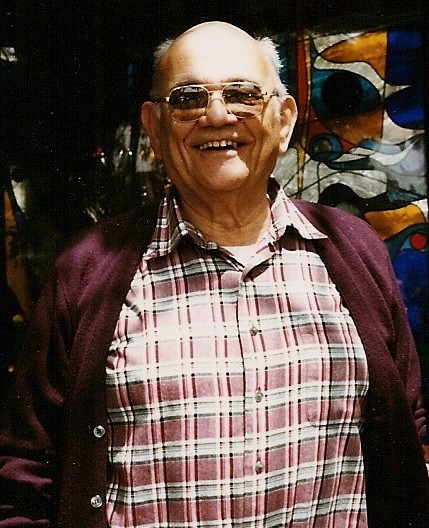 Keith Stiles, born February 8, 1926, died of cardiac arrest on October 19, 2010 in Gig Harbor, Washington. He was 84.
Keith was a tiger, through and through. Born in the Chinese "Year of the Tiger", a South Pasadena High School tiger, an Occidental College tiger, and always proud to wear the orange and black. He was fiercely committed to family and community, whether making a public call for support or only prowling in the background of a local issue. Keith developed an early interest in amateur radio, and was licensed to operate station W6SHD (later W7IZQ) starting in 1938.
He graduated from South Pasadena High in June 1944, then enlisted in the U.S. Army for a short period of service near the end of World War II. Keith graduated from Occidental College in Los Angeles, where he met his first wife, Eleanor. They were married in June 1950 and lived in Pasadena with sons Bill and Tom. Keith was employed in the military electronics field. In 1972 the family moved to Cottage Grove, Oregon, and acquired commercial radio station KNND. Soon Eleanor passed away tragically, and Keith sold the radio station and moved to Bellevue, Washington, resuming his work in military electronics.
During his Oregon radio days, Keith met Marilyn Lee Wagner and they were married in July 1974. Keith and Lee moved to the Key Peninsula in northwest Pierce County in 1977. Keith retired in 1983 and began volunteer service as Editor of the Key Peninsula News, a member of the Friends of the Key Center Library, and member and President of the Peninsula School Board. He was one of the founders of Gig Harbor's radio station KGHP, and served as chief engineer. He and Lee led the successful effort to restore the historic name of "Joemma Beach" to the State Park of that name on the Key Peninsula.
Keith's beloved wife Lee battled cancer courageously for seven years, passing away at home in January 2005. He is survived by sons Dr. William K. Stiles of Salem, OR (Cathy), Thomas H. Stiles of Seattle, and stepchildren Angelie Jacobsen (Scott), Ralonne Morss, Michael Morss (Fran), Robert Hanchey (Debbie), Sherry Barba (Steve), and Alicia Burnett, together with many nieces, nephews, and grandchildren.