South Pasadena High School
Alumni Association - 1907-2022
In Memory
Rodney Weldon - Class Of 1947 VIEW PROFILE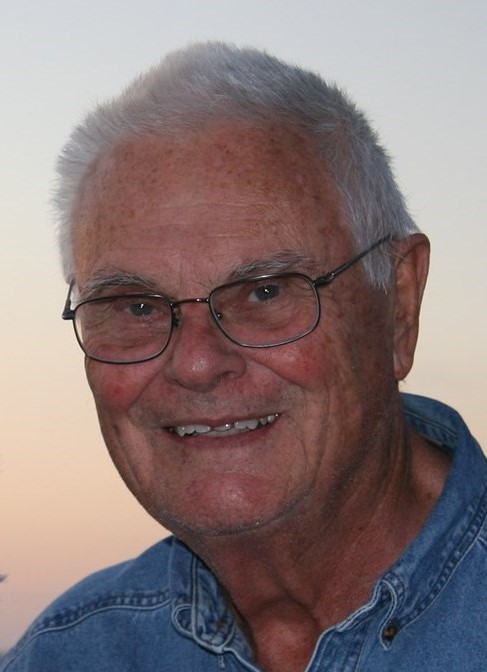 Rod Weldon passed peacefully June 22, 2017 after living a long, full life which he enjoyed every minute of. He was born Rodney Gorham Weldon in Oxnard on August 17, 1929 to parents Lucie and Wallace Weldon of Santa Barbara and married Kathryne Clifton in 1958. He has now joined his wife of almost 60 years, Katie, whom he loved and admired, in Heaven. They are survived by their daughter Betty, and her husband Tony and their son John, and his wife Myra, son Clif, and his wife Maria and six grandchildren.
Rod had a memorable childhood spent mostly in South Pasadena and Santa Barbara, close to his extended Weldon family. His father taught him the importance of hard work, having a good attitude and enjoying athletics. Rod was very close to his mother who taught him how to cook and how to deal with disappointments and challenges in life. His love for science lead him to study physics at Pomona College, and he continued to keep in close contact with alumni and friends long after his graduation. His first 'real' job was operating and programming the Reeves Analog Computer at a salary of $200 per month. He then went to work for the government in 1953 at the Naval Weapons Center in China Lake where his three children were born. Wanting to relocate closer to both his parents and Katie's parents, he transferred to the Naval Civil Engineering Laboratory in Port Hueneme and moved the family to Ventura in 1968.
While he retired from civil service in 1986, Rod continued to stay very active in the community by volunteering for both Community Memorial Hospital and St Paul's Episcopal Church, where he joined the choir and continued to sing in church the rest of his life. Rod had a deep appreciation and love for music. Along with enjoying singing in the church choir, he was a season subscriber to the New West Symphony in Oxnard, loved to play piano, and enjoyed mostly classical music which he had loaded on his iPod, listened to on Pandora, and enjoyed on CDs in his car. He enjoyed life to the fullest, had a wonderful group of friends that loved and supported him. He had a deep and abiding love of the outdoors and protecting the earth. He volunteered as a Boy Scout Troop leader and had both of his sons go on to become Eagle Scouts. He will be deeply missed on the Earth for the joy and love that he was able to spread. Rod was truly a good man, husband, father, grandfather, and friend.
Ventura County Star, October 22, 2017
Click here to see Rodney's last Profile entry.