South Pasadena High School
Alumni Association - 1907-2021
In Memory
Robert H 'Bob' Gunn - Class Of 1958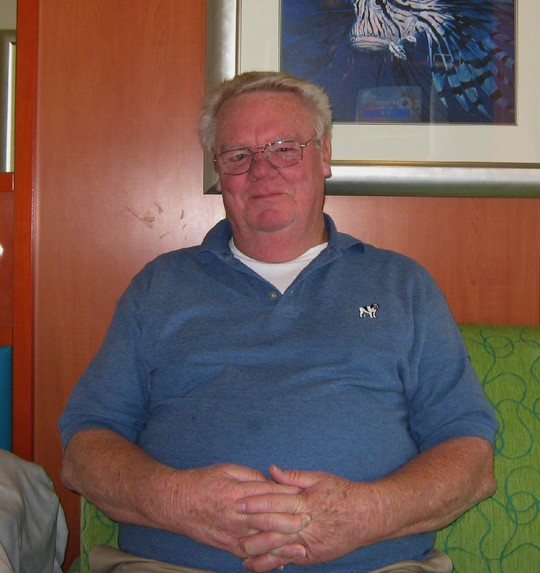 On Tuesday, February 10th, 2009 at 4:20 pm my father Robert Henry Gunn lost his battle with cancer and passed away. He fought the good fight and was very brave, but the aggressive type of cancer that he had spread too rapidly throughout his body. He passed very peacefully with his loving family surrounding him and praying for him until the end. My father's last moments were filled with the happy memories, joy, and good times of family and friends.
On Saturday, February 14th, a wonderful memorial service and tribute for Robert Henry Gunn was held at the Whittier Area Community Church to honor my father's memory. Many family and friends turned out from all over California and places as far as Alaska and Pennsylvania to attend the services.
It was a grand and beautiful ceremony officiated by Pastor Steve Gunn, Robert Gunn's younger brother, and filled with the music of organist Carol Hughes and angelic vocals of Anne Bushyeager. During a time to remember, Jeff Gunn (RHG's son), Laurie Gunn (RHG's daughter), Linda Gunn (RHG's wife), Tina Gunn (RHG's sister-in-law) and Max Bowman (family friend) reflected on my father's life, history, and fond memories.
A family photo presentation tribute followed accompanied by the traditional hymns Amazing Grace and Taps played by Scottish bagpiper and bugler Larry Grossman. A special tribute was given by the Naval Honor Guard who presented the American flag to my mother in honor of my father's service in the U.S. Navy.
After the church memorial service, family and friends gathered at the East Whittier Woman's Improvement Club, a historic landmark in Whittier, California, to celebrate the life of Scotland's Greatest Son Robert Henry Gunn.
My dad would not have wanted his memorial service to be any other way nor for anyone to linger in sadness or to mourn him for long, but to remember him in spirit by raising a glass and toasting his memory at gatherings and events.
There is an old, but true saying that embodied my father's outlook on llfe - Eat, drink, and be merry for tomorrow we may die.
Although our family loss is great and the life of my father taken from us all too soon, his memory and spirit will be kept alive in our thoughts, memories and hearts for all time.
Laurie Gunn, daughter of Robert H. Gunn
"Let us not burden our remembrances with a heaviness that is gone." William Shakespeare