South Pasadena High School
Alumni Association - 1907-2020
In Memory
Robert J Currey - Class Of 1962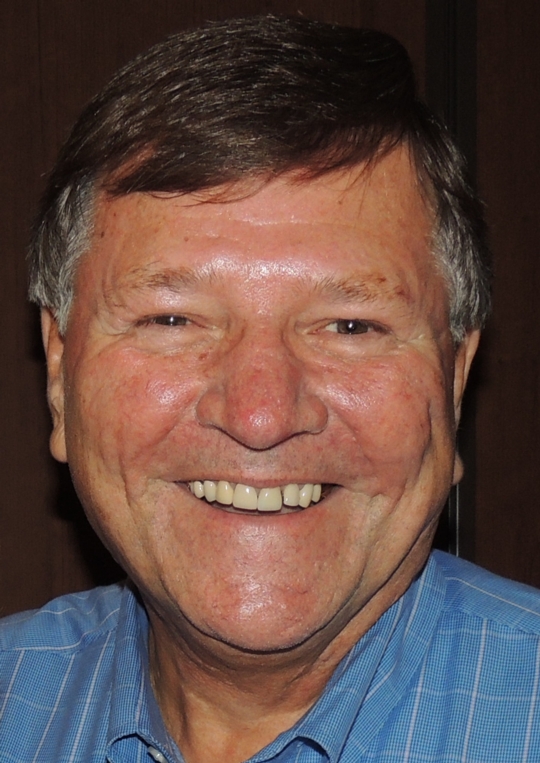 Robert "Bob Currey, born July 15, 1944, passed from this world on October 18, 2016. Bob was the light, smile, and heart to his wife, children, brothers, family, and friends. Bob lived his life showing others what Jesus' love is like. Bob was born in Toronto, Ontario, Canada to parents Olive and William 'Jack' Currey. At the age of seven, his family moved to America and settled in South Pasadena. He graduated from South Pasadena High School in 1962 and then attended Pasadena City College. He became a United States naturalized citizen, so that he could be a DJ with his own radio program, called 'The Currey Go-Round'.
Bob loved his church and his music. His favorite was the Gaither Vocal Band, and he loved to sing praises with the Gaither Homecoming Concerts. In California, he was a member of Alhambra Baptist Church and Freeway Baptist Church. He cut a single record in the early 60s named 'Be Sure it's True When You Say I Love You'. After college he went to work for IBM. IBM moved him to Houston, Texas in 1973 where he joined Tallowood Baptist Church. It was at Tallowood where he first laid eyes on his soon to be bride, Cheryl, who for the rest of his life, would be his 'babe'. Bob and Cheryl married in 1975 and settled in Houston. They spent the early years of their marriage singing together in vocal groups and leading worship in Sunday school class.
Bob was an entrepreneur. He left IBM to enter the real estate business which led to becoming a Jack-in-the-Box franchisee. Years later, after making them successful, he moved into a new business making video yearbooks for high schools. Bob loved people. From that business, Bob moved on to day trading. Bob loved to volunteer at his churches; as a greeter and a clerk at Tallowood and later served at the welcome desk at Second Baptist for 15 years. He loved sports and coaching his daughters on their teams. He loved being the number one cheerleader for his brother, David's teams, and he loved to root for the Texas Longhorns with his wife and daughter Stefanie, and the New England Patriots with his daughter Jennifer.
Bob was always up for a challenge. He was faithful to his exercise and was very proud of his 5-6 mile walks in Memorial Park. In his later years he caught the travel bug. He was happy to take trips to California, Europe, Las Vegas, and various cruises with his wife, daughters, sons-in-law, and brothers. Bob was a lifetime member of the Houston Livestock Show and Rodeo and the 100 Club. Bob never met a stranger. He loved his family and friends and his Saviour. He had a smile for everyone, a song for every moment, and we will never be hugged like Bob could hug.
Bob is survived by his beautiful wife Cheryl; his proudest accomplishments, his daughters Jennifer (Joe) Van Matre, and Stefanie (John) Litzler; brothers, David (Elaine) Currey (SPHS '61) and Scott (Jill) Currey (SPHS '67); beloved nieces and nephews, and dearest friends. He is preceded in death by his parents; brothers, Bill Currey (SPHS '59) and Brock Currey (SPHS '66); and his son, Jack Currey.
Houston Chronicle, October 22, 2016
***************************************************************************
Lumeta and I extend our condolences to the Currey family and are saddened by his passing. We knew Bob and his brothers well in high school and had many good times together ...
Bob and Lumeta Franklin Corteway '62