South Pasadena High School
Alumni Association - 1907-2021
In Memory
Susan Wright (Pollock) - Class Of 1959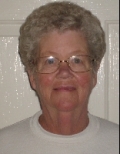 Susan Wright Pollock was born on October 17, 1941 to John and Helene Wright in Pasadena, California. She passed away in Boise, Idaho on July 4, 2012 due to complications from cancer.
Susan graduated from South Pasadena High School in 1959. She attended college at the University of Colorado and the University of Madrid. After college, Susan met and married her husband, Lee Pollock. They had been married for 48 years at the time of her death. Susan worked for Pacific Telephone Company in California for many years until she and Lee moved to Boise in 1983 when Lee started working for Albertsons. They retired in 1997 and enjoyed their retirement dividing their time between McCall, Idaho and Mesquite, Nevada. Susan was an avid NASCAR fan. She and Lee rooted for the Earnhardt family and enjoyed rooting against Jeff Gordon. Susan was a lifelong animal lover. She will be sadly missed by her dog Chance and her cat Sushi.
Susan was preceded in death by her parents and her brother, John. Susan leaves behind her husband, Lee Pollock. She will be missed by her daughter Caprice (Rob) Miller and two grandchildren of St. Anthony, ID. She will also be missed by her son Chad Pollock and his family of Boise, ID.
Idaho Statesman, July 7, 2012