South Pasadena High School
Alumni Association - 1907-2021
In Memory
Lori MacDonald VIEW PROFILE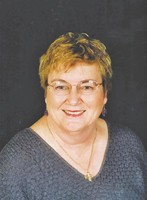 Loretta MacDonald of Altadena, California was born on November 3, 1940 in New York City and passed away on May 16, 2013 at Huntington Hospital in Pasadena. The cause of death was neuroendocrine cancer, in which family members say she battled valiantly for 11 years.
"Lori" as she was called, graduated from Canton High School in Canton, New York and from the State University of New York at Cortland, New York. She taught briefly in New York and Colorado before moving to California in 1970 to begin teaching physical education at South Pasadena Junior High School. The following year, 1971, she was assigned to the PE department at South Pasadena High School, and later became its chairman. While there, she coached girls' basketball teams for 20 years, as well as girls' softball teams. Before retiring in 2002, she transferred to the English department where she taught for several years. In 2002, she was inducted into the high school's Sports Hall of Fame, and was the recipient of the Hartsough Award, which is given to a teacher voted by students as giving exceptional service above and beyond his/her duties.
In the years following her retirement, Lori was an avid bridge player, and active member of her church choir, where she served a term as its president. She remained in touch with her many friends from her teaching years, and volunteered for various activities at South Pasadena High School. She was a warm and vibrant woman who will be missed by all who knew her.
Lori was predeceased by her mother, Evangeline Crook VonHagen and her stepfather, Bernard VonHagen. She is survived by sister, Anne Higgins of Mission Viejo, California and brother, John MacDonald of Canyon Country, California. Also surviving her are seven nieces and nephews; and three grand nieces and nephews.
South Pasadena Review, June 5, 2013
Click here to see Lori's last Profile entry.