South Pasadena High School
Alumni Association - 1907-2021
In Memory
Barbara Wright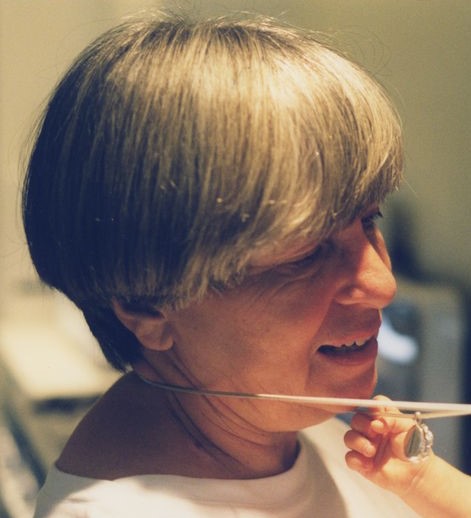 Barbara Bart Wright died October 11, 2018 at her home in Pasadena, after a six-year battle with ovarian cancer. She was 83. Barbara Beryl Bart was born on March 30, 1935, to Lenore and Arthur Bart, joining her beloved older brother Bob to complete their family. She lived in the Pasadena area throughout her life.
'Barbie' attended Washington Elementary School, Eliot Junior High, and John Muir College, where she was head song leader, and recipient of Muir's highest honor, the 'Order of Distinguished Service.' She received her bachelor's degree in Education from UCLA, becoming a Bruin song leader, and a member of Kappa Alpha Theta. She remained a loyal Theta alumni member, serving as Pasadena Alumni Chapter President; Alumni District President; Advisory Board and Corporation Board Chair of Beta Xi Chapter, UCLA; and until the day she died, a dedicated 'Theta Reader.' In 1956, at the wedding of mutual friends, she was introduced to Lt George E Wright (SPHS '50), USMC of South Pasadena, and, from that day forward, they were inseparable until George's death in 1999. Their marriage was a constant source of joy for each of them, as well as their family, and many friends.
Barbara taught third graders at Oneonta School in South Pasadena from 1957 - 1960 before retiring to raise her three sons. For more than 30 years, she was a dedicated San Rafael, Chandler, Muir, and St Francis mom; a Cub Scout Den Mother; and a tireless cheerleader for her boys and their friends. She returned to teaching in the 1980s, this time at South Pasadena High School, where she remained for two decades, serving as an ROP and career counselor. She was a natural teacher, and loved to share what she knew with her students, children, and grandchildren.
Barbara was a gifted artist whose interests included painting, music, and all manner of crafts, including sewing, knitting, and weaving. She was a former member of the Arroyo Singers, an avid gardener, and a wonderful cook. Rare were the moments when music or some fascinating new project did not fill her home with energy and excitement. Each of her children and grandchildren inherited some part of her expansive vision, her discerning ear, her command of the kitchen, and her ability to imagine a blank canvas filled with something wonderful, and bring it to life.
She is survived by her three sons, Matthew (Marianne), Christopher (Kristin), and Jeffrey (Samantha); five grandchildren; nieces and nephews; and her life-long best friend, Lynne Murphy Paine, who, from the first day of the 7th grade to the last day of her life was with her for everything that mattered.
Those who knew Barbara will never forget her optimism, her endless creativity and resourcefulness, a loyal friend, and a steadfast champion. We, her family, remember a mom, and 'Grammy,' who encouraged us always to give our best, taught us to recover when we gave less than our best, and showed us each day how honesty, integrity, laughter, a generous spirit, and a loving heart can light up the world.
Forest Lawn - Hollywood Hills, Los Angeles Times