South Pasadena High School
Alumni Association - 1907-2022
In Memory
Robert Tewksbury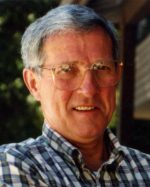 Robert Merwin Tewksbury, 89, of Reno, Nevada, died January 15, 2019. With him were his daughters, Kathy Beatty and Amy Hendrickson.
Bob was born December 2, 1929, in Montpelier, Indiana, the son of late Elsie and David Tewksbury. He was the youngest of three children. His family moved from Indiana to California in 1932. Bob was married to Mary Kay (Healy) Tewksbury from 1957 to 1976, who survives him. In 1980 he married Rosemary Wood Tewksbury.
Bob received his BA degree from Occidental College, his MA degree from the University of Southern California, and his Doctor of Education degree from the University of Northern Colorado. He taught English in Long Beach and South Pasadena (1953 - 1958) and worked as a school administrator in Greeley, Colorado, and West Covina. Upon retirement, he moved to Graeagle and subsequently, to Quincy.
In Quincy, Bob served on the Board of Trustees of Feather River College, the Quincy Volunteer Fire Department Measure A Committee and occasionally worked as a substitute teacher in area schools. He was very active in the local Republican Party and was a devoted member of Christ the King Episcopal Church in Quincy. He spent the final three years of his life in Reno.
Bob loved travel and the outdoors. He filled many hours with laughter and quiet thought. He was a gifted story teller, curious about all things, and equally happy to engage in casual conversation and intense debate. He is remembered as a gentleman, a life-long student, and a loving friend and father.
Bob is survived by his daughter and son-in-law, Kathy and Mike Beatty, of Quincy; son and daughter-in-law, Bob and Sheri Tewksbury, of Medford, Oregon; son and daughter-in-law David and Risa Tewksbury, of Champaign, Illinois; and daughter, Amy Hendrickson of Quincy; nine grandchildren; and five great-grandchildren. He was preceded in death by his wife Rosemary; his brother, Joseph; and his sister, Mary.
Plumas County News, January 25, 2019