South Pasadena High School
Alumni Association - 1907-2021
In Memory
Robert Reid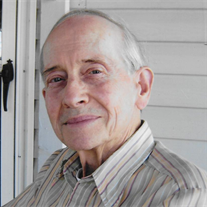 Robert Reid, 87, of Mt Pleasant, Iowa, passed away May 6, 2016, at Park Place Elder Care.
Born April 4, 1929, in Alhambra, California, Robert Gardner Reid was the son of Leland and Mildred Martin Reid. Robert spent his formative years in California where he graduated from South Pasadena High School in 1947. He attended John Muir Junior College, Parsons College, UCLA, and Claremont Men's College majoring in business education.
Bob served for four years in the United States Navy during the Korean Conflict as a Naval Aviation Electronics Specialist. He was discharged from active duty in 1955. After the war, he attended San Jose State College where he received his Masters of Science degree in Psychology. He then earned his credentials to be a school psychologist from Sacramento State College. For twenty years he worked as a school psychologist in the South Pasadena Unified School District, including two years (1970-1972) at SPHS conducting Special Education classes.
In 1998, Bob moved to Mt Pleasant, where he attended the First Presbyterian Church and was a Resident Advocate at Arbor Court. He was also a member of the California Association of School Psychologists. He was a nature enthusiast and loved all of the great outdoors. He thoroughly enjoyed taking long walks. He especially enjoyed feeding the birds and continued to nurture them, even while a resident at Park Place.
The Hawk Eye, May 8, 2016