South Pasadena High School
Alumni Association - 1907-2020
In Memory
Ronald Telfer - Class Of 1918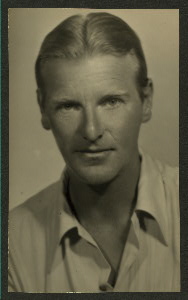 No Foul Play in Actor's Death
Police at Syracuse, in New York State, have decided there was no foul play in the death of the Australian-born stage actor and director, Ronald Telfer.
Telfer died early November 3, 1953 on the operating table of a hospital where he was taken after he was found unconscious and bleeding in a hotel room.
Detective-Sergeant Bernard Nelson said Telfer fell from a stool in a liquor bar near the theatre where he had been a resident member of a company producing plays. According to Nelson, the actor struck his head in the fall. He later returned to his hotel room. He was found there by other members of the theatre company when he failed to attend a rehearsal.
The Canberra Times, November 6, 1953