South Pasadena High School
Alumni Association - Classes of 1907-2020
In Memory
Franklyn Nye Hambly - Class Of 1943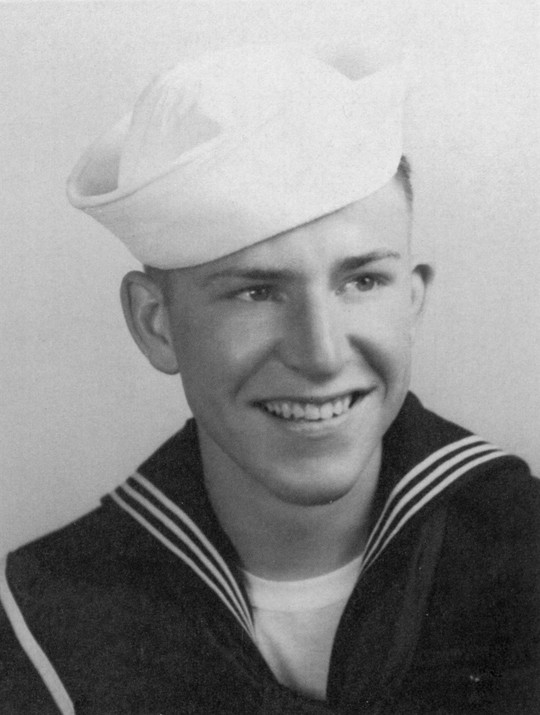 Franklyn N Hambly, 51, died April 18, 1976 in a Little Rock hospital. He was born at Long Beach, California and had lived in Hot Spring, Arkansas for the past seven years.
Hambly was management assistant for Hot Springs National Park and had been with the National Park Service for the past 20 years. He was a Navy veteran of World War II and a member of the Prince of Peace Lutheran Church, where he served on the church council.
Survivors include his wife, Mrs Virginia Hambly of Hot Springs; three sons, William Hambly, James Hambly, and Robert Hambly, all of Hot Springs; two daughters, Mrs Linda Pitts of Hot Springs and Mrs April Fisher of Buffalo National River; his parents, Mr and Mrs Merle Lorenzen of Hot Springs; a brother, Derek Hambly (SPHS '48) of Fort Davis, Texas; and four grandsons.
The Sentinel Record, April 19, 1976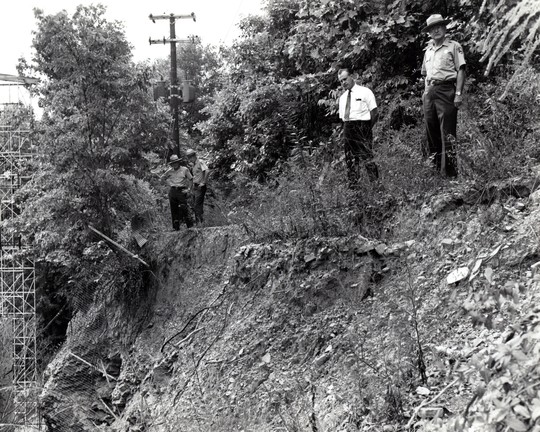 Assistant Superintendent Franklyn Hambly, Chief Ranger Earl Adams, Hot Springs, Arkansas Mayor Tom Ellsworth, and park Superintendent Bernard Campbell inspecting damage done by a landslide on West Mountain above Central Avenue. Photo was taken in 1970, archives of Hot Springs National Park, National Park Service.