South Pasadena High School
Alumni Association - 1907-2021
In Memory
Eugene E. Clark - Class Of 1964 VIEW PROFILE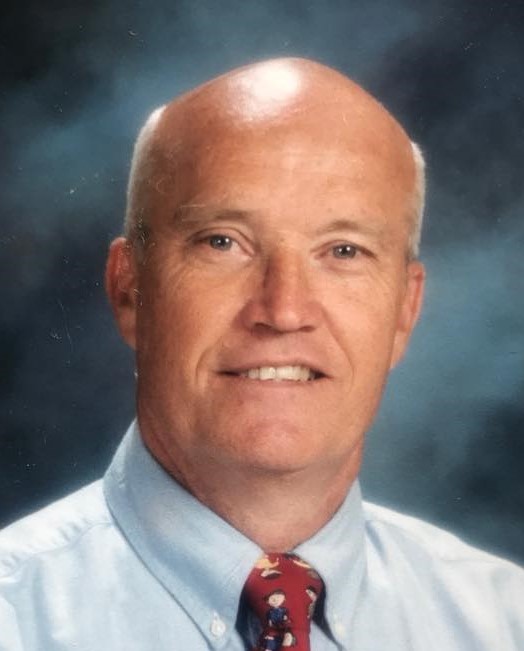 Eugene Edward Clark (May 16, 1946 - December 22, 2017) peacefully passed away in San Diego, California from cancer, surrounded by his beloved wife and all of his living children. He was our father, grandfather, husband, and our teacher. Gene was born in Vale, Oregon to Gene and Viola Clark. The family, with his three sisters, Lynne '58, Leslie '61, and Stefanie '69, moved to South Pasadena where he spent most of his youth. He graduated from SPHS where he was a star football player and record breaking runner on the track team. He served for two years in the Central America Mission before entering Brigham Young University on a track scholarship. He left with Bachelors and Masters degrees in Geology and went on to earn a Geology PhD at University College in London.
On a blind date to Disneyland, he met his cherished wife of 47 years, Joanne Johnson '63. They were married in the Los Angeles Temple in 1970. Over the next 13 years the couple welcomed six children into their home. To them he was always known as 'Poppie'. They raised their children in Houston, Texas, Surrey, England, and Lehi, Utah. As a devoted father, he taught his children to appreciate the Earth, to enjoy both academics and athletics, to love each other, and most of all, to serve God. He spent the first part of his professional career as a Petroleum Exploration Geologist for Exxon. In this, Gene was a veritable explorer, making trips to over 100 countries including frequent treks into remote deserts, jungles, and plains in Jordan, Iran, Costa Rica, Lebanon, Zaire, Zimbabwe, Nigeria, Congo, and others. In 1992 he walked away from a successful post as Senior Geophysicist at Exxon to pursue his passion for teaching. For the next 20 years, he served as an inspiring and devoted teacher of physics and earth sciences at Mountain View High School. He lead scores of enriching student trips to Costa Rica. The countless hours he spent preparing famously spectacular object lessons, Mr Clark gave more to his students than was ever required or asked. He later taught in the Geology Department at Brigham Young University but his heart was teaching high school science. The passion he brought to the subject and his ability to captivate an audience, left an indelible imprint on the hearts and minds of his students. He was the master of his craft.
Even those closet to Gene may not have known that he was also called upon by the United States Central Intelligence Agency to act as a covert agent in conjunction with his worldwide petroleum exploration work. The journals he kept of his CIA activity (which he honorably kept to himself for the requisite 20-year classification period) read like an international spy novel. This only-recently declassified dimension of Gene adds a fascinating additional layer of color and intrigue to a life already full of depth and diversity. Gene was a man of diverse interests. He took on nothing if it could not be done with his full focus and investment. He was an omnivorous reader, dividing his time between science-fiction, history, science, mysteries, and the classics. He was a silver screen savant more familiar with a young Bogart, Grant, or Crawford than with any of today's stars. An avid outdoorsman from his youth, he was an experienced camper, prolific hiker, fisher, and outdoor chef. Over several decades he found peace in maintaining his impressive living collection of award-winning Bonsai trees. He was a builder of things, including his own home in Lehi, Utah.
As a member of the LDS church, he served as Branch President, Bishop, as a counselor in the Houston, Texas Mission, Spanish speaking, and as a teacher in various capacities. He spent five of his 71 years of life on full-time missions for the Church. Two years in Central America as a youth, and two more with his wife in the San Jose, Costa Rica Mission from 2012-2014, and again with Joanne in the Neuquen, Argentina Mission from 2016 until being brought home to treat his brain cancer in April 2017.
Mr, Brother, Dr, Elder, Bishop, Agent, Poppie, Uncle, Professor - Gene Clark will be deeply missed. In life he was a gentleman and a scholar. In death he is our inspiration to be people of faith, purpose, and strength. Survived by his wife, Joanne; five children: Sarah, Reuben, Emily, Jesse, and David; and 18 grandchildren. Preceded in death by his son Ehren.
Salt Lake Tribune, January 12, 2018
Click here to see Eugene E.'s last Profile entry.